The Seven Dimensions of Wellbeing
Research shows that a balance among the Seven Dimensions of Wellbeing leads to a fuller, more satisfying life. The Seven Dimensions include Physical, Intellectual, Environmental, Vocational, Social, Emotional and Spiritual health. As a visitor to the Center, you'll find many opportunities to enrich your daily life and work towards a balance of your own Seven Dimensions of Wellbeing.
Physical Wellbeing
Move More. Eat Better.
This dimension of wellbeing focuses on practicing healthy daily habits. It is important to building strength, flexibility, and endurance. To help prevent disease and add quality years to your life, experts advise a complete wellness approach, for example, integrating exercise, nutritious foods, personal safety and moderation of alcohol consumption.
When it comes to exercise, everyone is different, and the Peggy & Philip B. Crosby Wellness Center supports all fitness goals and levels. You can opt to take it on or take your time. The Crosby Wellness Center enables you to experience fitness at your pace. You'll also find many other members with goals and exercise interests that match yours, a workout group or a place to enjoy the solitude of a quiet run, yoga class or stretch. It's your time and your choice.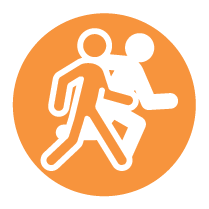 Intellectual Wellbeing
Boost your Brain.
An active and open mind leads to a life filled with passion and purpose. To further apply this dimension of wellbeing, engaging in creative and stimulating activities are ideal, helping to keep your mind sharp and your brain healthy and happy.
Energize your brain with a thought-provoking seminar or class – check out our full calendar here.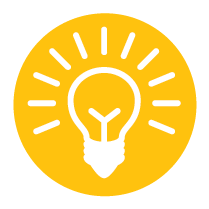 Environmental Wellbeing
Love the Earth.
Help the planet and bring a sense of accomplishment and wellbeing to your own life. Have you asked how your daily habits can affect the world around you in a positive way?
Find Serenity in the Gardens.
Vocational Wellbeing
Live with Purpose.
This dimension of wellbeing focuses on enriching your life and that of others by sharing your special gifts, skills, and talents. Whether through work or volunteering, you can make a positive impact and reap the health benefits of adding purpose to your life.
Social Wellbeing
Connect with Others.
Personal connections contribute to a long and fulfilling life. When you nurture relationships with family and friends, you create healthy support networks for life.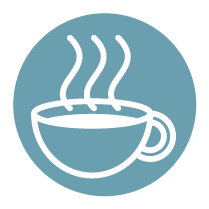 Emotional Wellbeing
Practice Gratitude.
Self-esteem and optimism are powerful healers. Expressing love and other emotions help achieve balance in the face of challenges. Be mindful and live in the moment! It brings many happy tomorrows.
Concerned about your mental health? No need to suffer alone. Reach out to our AdventHealth behavioral health clinical team for a mental health checkup.
Spiritual Wellbeing
Nourish your Soul.
Is your mind at peace? A set of core beliefs or values that shape you and how you live your life often creates harmony. If you're willing to seek meaning and purpose in your life with an open mind, you will likely find inner peace.
To enhance your self-exploration, take a mind/body/spirit class at the Peggy & Philip B. Crosby Wellness Center or a class or seminar at the conference center.
Get the Whole Story - Sign Up for Our Newsletter